Get a Complete Smile Makeover With Our Pennsylvania, PA Dentists
Everybody wants a brighter, more beautiful smile. Luckily, with the technology available our modern dental practice, you can have one too.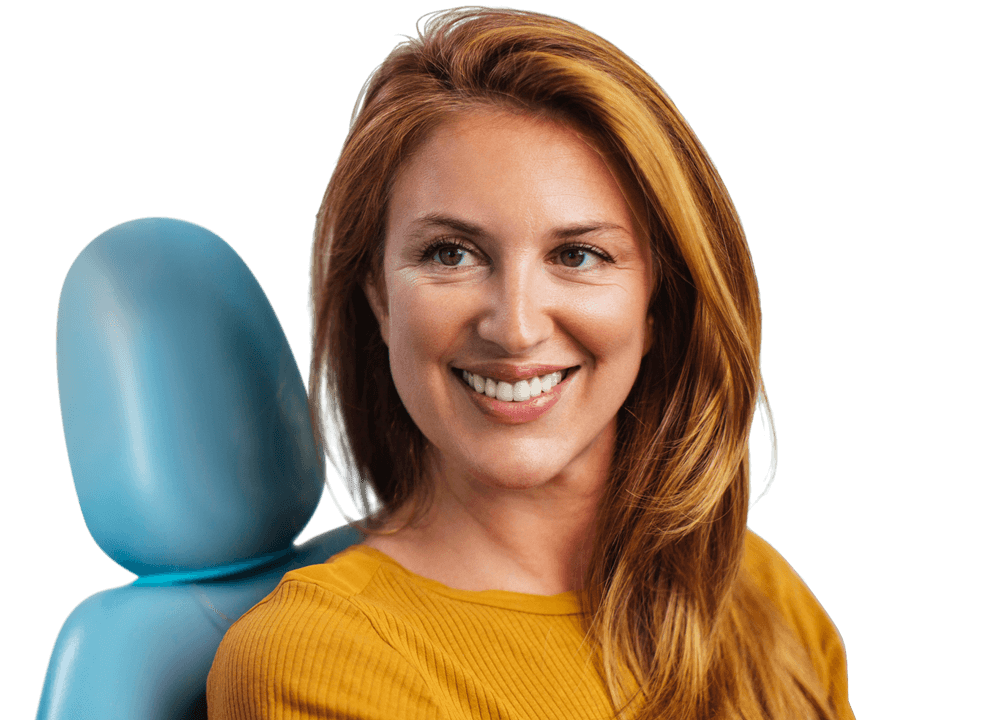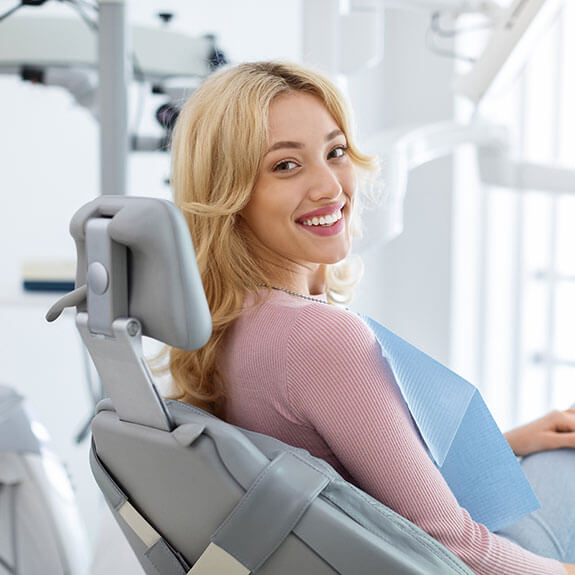 Why Smile Makeover?
Getting a complete smile makeover can make a huge change in your life. If you have multiple dental problems that you are looking to have fixed, a complete smile makeover will help you get the perfect smile you've always dreamed of –without the hassle of addressing each dental need separately. A smile makeover can also:
Boost your confidence
Improve your dental health
Prevent more severe dental problems from happening
What to Expect
Before

Treatment

Before starting your complete smile makeover, you should decide what problems you need to fix. The following dental issues are all reasons why someone might want a smile makeover:
Broken or missing teeth

Stained teeth

Chipped, decaying, or misshapen teeth
Our trained dentists can help you create the perfect package to make your smile beautiful again.
During

Treatment

No matter what you choose to include in your smile makeover, your care will be coordinated between the cosmetic dental specialists you need to see. This way, you won't have to worry about overlapping appointments, traveling to different offices, or referrals. You will have the most efficient treatment plan possible with our specialists and dentists in Pennsylvania, PA in charge of your care. Even if you have multiple dental issues, they can be fixed.
After

Treatment

You will likely have some discomfort when you get a total smile makeover. Getting multiple procedures at once can be stressful on your body, especially if they are invasive. You should get plenty of rest after your complete smile makeover.
Your First Visit
You can expect to have an in-depth consultation with your cosmetic dentist or any other dental professionals that will be involved in your smile makeover treatment. Because there are many facets to a total smile makeover, your first visit may or may not consist of any procedures. The length of the visit will range depending on what procedures you have done.

Modern Dentistry
You can find all the latest technology at our Pennsylvania, PA offices.

Judgment-Free Office
We're here to help you feel confident in your smile. We provide a safe, judge-free zone for any dental issue or concern you have.

On Your Schedule
Taking care of your dental health should fit within your schedule. We are open late and on weekends so you can get the care you need.
Are you worried about the cost of a complete smile makeover visit? Don't panic. We work with your insurance plan and offer flexible payment plans for your convenience.








No Insurance?
No Problem.
Making An Appointment Is Easy
Don't have insurance? That's not a problem with us. We offer payment plans and accept most major credit cards, personal checks, and more.
They have always gone above and beyond for me. Literally the best place to go for any procedure or cleaning. I'll always recommend this place.
I had a dental emergency on a Thursday evening and they graciously squeezed me in for an emergency appt Friday morning. I was not a prior patient and they still fit me in, fixed my tooth quickly and painlessly before my vacation! Very kind dentist and staff!! So appreciative!
Dr. Springel is the such a great dentist and so nice and helpful and only do what you really need done to. Doesn't hurt you like lot of places either. Will always keep going to him like I've been my whole life
I have had a couple of appointments for various services and have had a really good experience (as much as you can at a dentist lol). Staff and Dr. Denmon make sure you are as comfortable as they can and I would recommend this Dr. and his staff
Awesome people! I had a chipped tooth dental emergency and on a Friday of a holiday weekend Dr. Patt stayed to fix me AS A NEW PATIENT and saved my weekend!
Dr. Charney is hands down THE best dentist I have ever had. She not only is great at her job she actually cares about her patients. She is the only reason I chose this dental office for my needs. She is so gentle, it's hard to even tell she is working on your mouth. I recommend her to everyone.
Incredibly caring and kind staff. I'm an old lady in a wheelchair and they are so helpful in getting me in and out of the chairs. Absolutely NO PAIN. I had 2 teeth pulled today and it was the best dental experience. We used nitrous. The dentist (Dr. Bosick, I think - the only one that uses nitrous) was courteous and adorable.
They got me in super fast for my tooth pain, were extremely friendly. Also without being asked for it, they printed out my insurance information for me because she noticed that I couldn't figure out how to get the information myself. So far they are absolutely amazing.
From the secretary, technician and the Doctor , I was treated as if I was the only patient they had. The procedure was explained before it was carried out. I would would recommend them without hesitation.
I've been to this Dentist office twice so far, and the staff is extremely nice. Nicole did an amazing job cleaning my teeth and explaining everything she was doing. She is very friendly :)
FAQ
Frequently Asked Questions