Dental Implants Made Just for You
Dental implants are a good choice for replacing missing teeth and restoring a beautiful smile.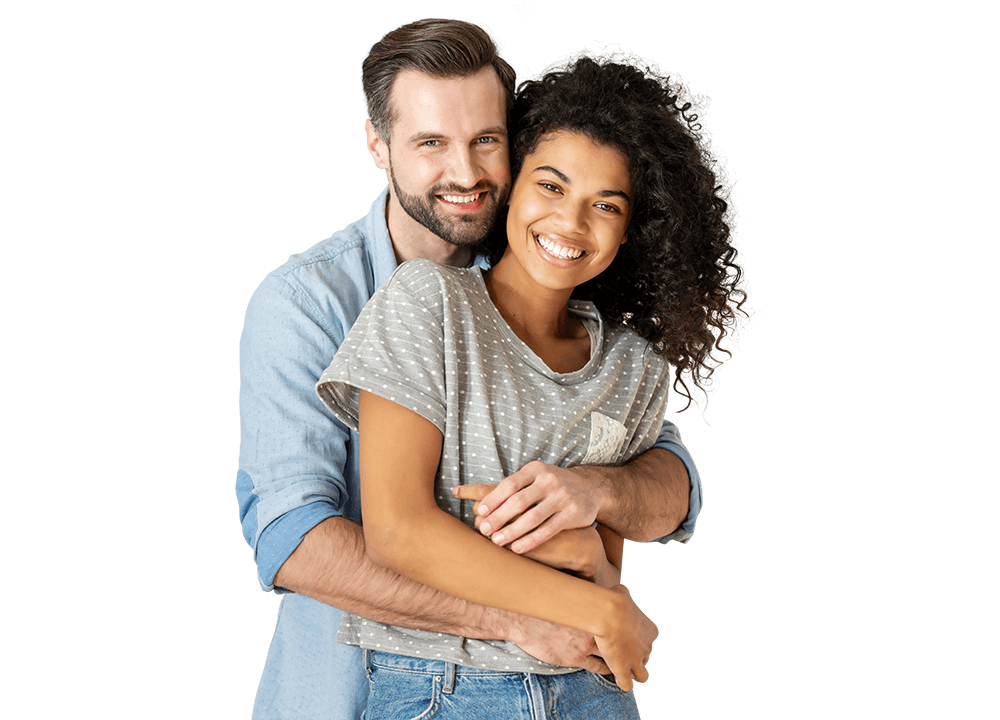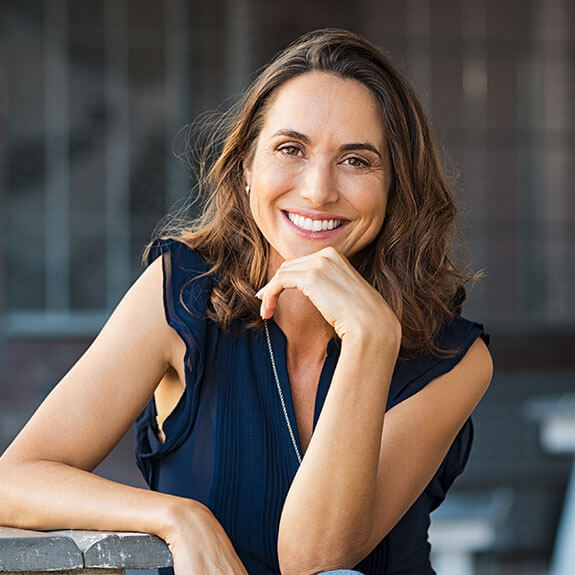 Why Implants?
Dental implants are artificial roots and teeth (usually titanium) that are surgically placed into the upper or lower jaw bone by a dentist or Periodontist - a specialist of the gums and supporting bone. The teeth attached to implants are very natural looking and often enhance or restore a patient's smile!
Reasons for Dental Implants:
Replace one or more missing teeth without affecting adjacent teeth.

Resolve joint pain or bite problems caused by teeth shifting into missing tooth space.

Restore a patient's confident smile.

Restore chewing, speech, and digestion.

Restore or enhance facial tissues.

Support a bridge or denture, making it more secure and comfortable.
Modern Technology for Implants:
Sinus Augmentation: In the most common sinus augmentation technique, a tiny incision is made near the upper premolar or molar region to expose the jawbone. A small opening is cut into the bone and the membrane lining the sinus on the other side of the opening is gently pushed upward. The underlying space is filled with bone graft material and the incision is closed. The bone which is used for this procedure may be from your own body or from a cadaver. Sometimes the dentist might use synthetic materials which can also stimulate bone formation. The implants are placed after healing has occurred; this will depend on the individual case. Sinus augmentation has been shown to increase the success of dental implant procedures.
Cone Beam: A dental cone beam CT scanner uses x-rays and computer-processed x-ray information to allow the dentist to take 3D images of the mouth and jaw for advanced cases and surgeries.
What to Expect
Before

Treatment

The process of getting implants requires a number of visits over several months.
During

Treatment

X-rays and impressions (molds) are taken of the jaw and teeth to determine bone, gum tissue, and spacing available for an implant. While the area is numb, the implant will be surgically placed into the bone and allowed to heal and integrate itself for up to six months. Depending on the type of implant, a second surgery may be required in order to place the "post" that will hold the artificial tooth in place. With other implants the post and anchor are already attached and placed at the same time.
After

Treatment

After several weeks of healing the artificial teeth are made and fitted to the post portion of the anchor. Because several fittings may be required, this step may take one to two months to complete. After a healing period, the artificial teeth are securely attached to the implant, providing excellent stability and comfort to the patient.

You will receive care instructions when your treatment is completed. Good oral hygiene and eating habits, alongside regular dental visits, will aid in the life of your new implant.
Your First Visit
We understand that dental implants can be intimidating. We aim to help alleviate any concern you might have. Our dentists will create a customized plan and go over it with you in detail to ensure you are feeling confident before surgery.

Modern Dentistry
All the latest technology can be found at all of our Pennsylvania, PA dental offices.

Judgment-Free Office
We're here to help you feel confident in your smile. We provide a safe, judge-free zone for any dental issue or concern you have.

On Your Schedule
Taking care of your dental health should fit within your schedule. We are open late and on weekends so you can get the care you need.
Are you worried about the cost of a visit for implants? Don't panic. We work with over 200 dental insurance plans and offer flexible payment plans for your convenience.








No Insurance?
No Problem.
Making An Appointment Is Easy
Don't have insurance? That's not a problem with us. We offer payment plans and accept most major credit cards, personal checks, and more.
They got me in super fast for my tooth pain, were extremely friendly. Also without being asked for it, they printed out my insurance information for me because she noticed that I couldn't figure out how to get the information myself. So far they are absolutely amazing.
I've been to this Dentist office twice so far, and the staff is extremely nice. Nicole did an amazing job cleaning my teeth and explaining everything she was doing. She is very friendly :)
They have always gone above and beyond for me. Literally the best place to go for any procedure or cleaning. I'll always recommend this place.
I had a dental emergency on a Thursday evening and they graciously squeezed me in for an emergency appt Friday morning. I was not a prior patient and they still fit me in, fixed my tooth quickly and painlessly before my vacation! Very kind dentist and staff!! So appreciative!
Dr. Charney is hands down THE best dentist I have ever had. She not only is great at her job she actually cares about her patients. She is the only reason I chose this dental office for my needs. She is so gentle, it's hard to even tell she is working on your mouth. I recommend her to everyone.
Awesome people! I had a chipped tooth dental emergency and on a Friday of a holiday weekend Dr. Patt stayed to fix me AS A NEW PATIENT and saved my weekend!
Dr. Springel is the such a great dentist and so nice and helpful and only do what you really need done to. Doesn't hurt you like lot of places either. Will always keep going to him like I've been my whole life
I have had a couple of appointments for various services and have had a really good experience (as much as you can at a dentist lol). Staff and Dr. Denmon make sure you are as comfortable as they can and I would recommend this Dr. and his staff
From the secretary, technician and the Doctor , I was treated as if I was the only patient they had. The procedure was explained before it was carried out. I would would recommend them without hesitation.
Incredibly caring and kind staff. I'm an old lady in a wheelchair and they are so helpful in getting me in and out of the chairs. Absolutely NO PAIN. I had 2 teeth pulled today and it was the best dental experience. We used nitrous. The dentist (Dr. Bosick, I think - the only one that uses nitrous) was courteous and adorable.
FAQ
Frequently Asked Questions