Oral Surgery in Pennsylvania, PA
Safely remove an infected tooth with oral surgery.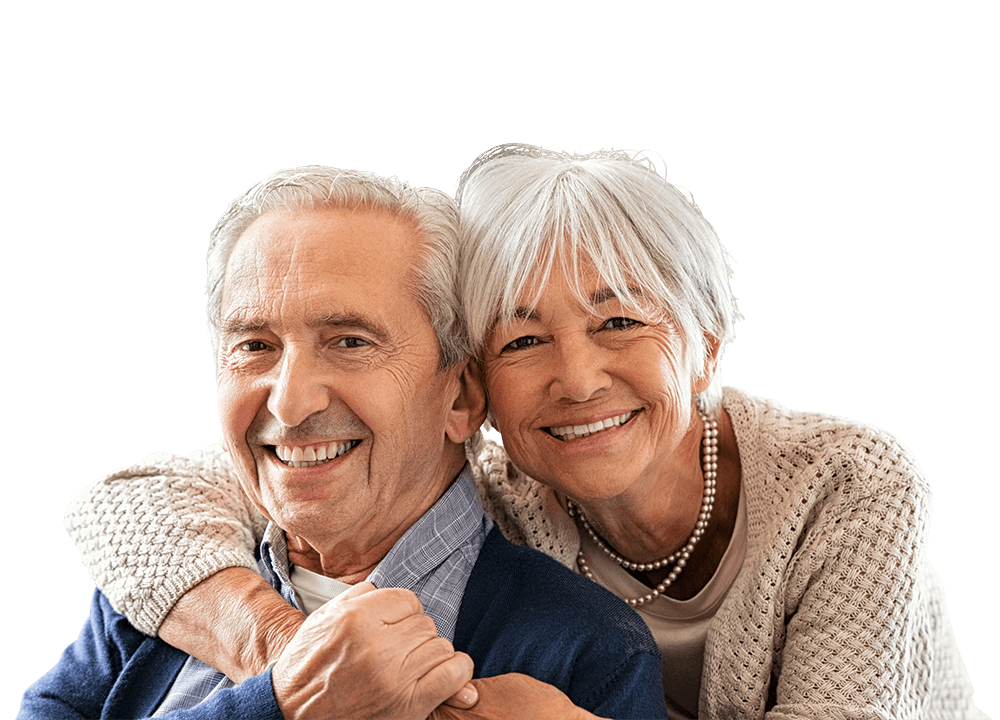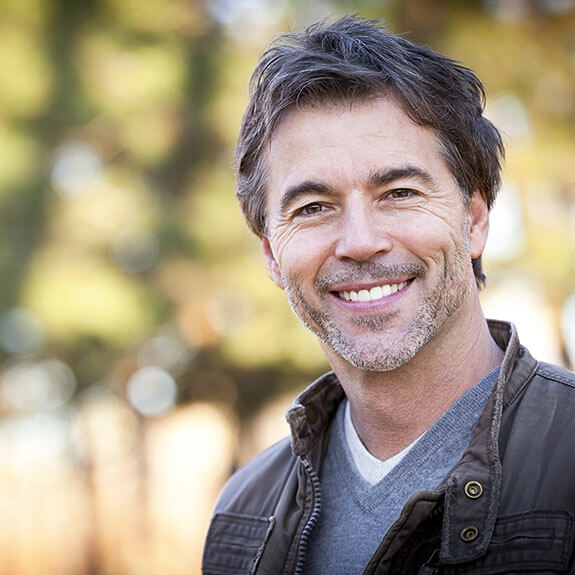 Why Oral Surgery?
There are a few different types of Oral Surgeries:
Extractions: Simple tooth extractions: If you are experiencing extreme sensitivity or are suffering from advanced periodontal disease, you may be required to have a tooth extracted. With a simple extraction, the dentist can safely remove the affected tooth without the need for major surgery
Wisdom Teeth: Wisdom teeth extractions: Third molars, commonly referred to as wisdom teeth, are usually the last four of 32 teeth to erupt (surface) in the mouth, generally making their appearance between the ages of 17 to 25. They are located at the back of the mouth (top and bottom), near the entrance to the throat. The term "wisdom" stems from the idea that the molars surface at a time typically associated with increased maturity or "wisdom".In most cases, inadequate space in the mouth does not allow the wisdom teeth to erupt properly and become fully functional. When this happens, the tooth can become impacted (stuck) in an undesirable or potentially harmful position. If left untreated, impacted wisdom teeth can contribute to infection, damage to other teeth, and possibly cysts or tumors.
Oral & Maxillofacial Surgery: Oral and maxillofacial surgeons are specialists with advanced training and expertise in the diagnosis and treatment of various head and neck conditions and injuries. After four years of dental school, an oral and maxillofacial surgeon completes four to six years of additional formal training in treating the craniomaxillofacial complex. This specialty is one of 9 dental specialties recognized internationally and by the American Dental Association (ADA). An oral and maxillofacial surgeon can diagnose and treat a wide variety conditions. The following are just some of the many conditions, treatments and procedures oral and maxillofacial surgeon deal with on a daily basis:
TMJ, Facial Pain, & Facial Reconstruction

Dental Implants

Tooth Extractions & Impacted Teeth

Wisdom Teeth

Misaligned Jaws

Cleft Lip & Palate

Apicoectomy

Oral Cancers , Tumors, Cysts, & Biopsies

Sleep Apnea

Facial Cosmetic Surgery
Oral Pathology: An oral exam is routinely performed by the dentist during the course of an initial comprehensive exam and regular check-ups. An oral cancer exam refers to the identification and management of diseases pertaining to the maxillofacial and oral regions.
What to Expect
Before

Treatment

As a precaution, the dentist will first take X-rays of the tooth or teeth in question, to help plan the procedure. After preparing a method of extraction, you will be given a local anesthetic that will prevent you from feeling pain during the procedure.
During

Treatment

Next, the dentist will use a tool called an elevator to lift the tooth and loosen ligaments and gum tissue around the base of the tooth. Finally, the dentist will use a pair of forceps, to gently rock the tooth back and forth until it breaks free of the ligaments holding it in the gum tissue. Occasionally, a stubborn tooth will resist the dentist's soft tug, refusing to come out. In these and more complex cases, the tooth may need to be broken up into smaller pieces for removal.

Once removed, we will pack gauze into the socket and have you place pressure on the area by biting down. If necessary, the dentist will place stitches to close the socket.
After

Treatment

After tooth extractions: Care immediately following surgery:
Keep pressure on the gauze pad that your doctor placed over the surgical area by gently biting down. Dampen the gauze sponge with water if it begins to dry out. Try to maintain constant pressure in intervals of 45-60 minutes, repeating as often as needed, or until bleeding lessens. Change the gauze as needed.

Keep your head elevated and try to lower your activity level as much as possible.

48 hours after surgery, rinse mouth with warm salt water every 1-2 hours. Avoid using any mouthwash containing alcohol as it can irritate the wound.

Keep your mouth clean by brushing areas around the surgical site, but be sure to avoid sutures. Touching the wounded area in any fashion should be prevented.

Use ice packs to control swelling by placing them on facial areas near extraction.

Take all prescribed medications accordingly. If any itching or swelling occurs, contact the practice immediately, or go to the nearest emergency room.

Try to eat softer foods, preferably high in protein.

Keep your body hydrated by drinking plenty of fluids, but do not drink through a straw for the next 5-7 days.

If you are a regular tobacco user refrain from smoking for the next 3-4 days as smoking increases your chances of getting a dry socket as well as an infection.
After your tooth has been extracted, healing will take some time. Within 3 to 14 days, your sutures should fall out or dissolve. For sutures that are non-resorbable, your doctor will schedule a follow-up appointment to remove the stitches for you. Your tooth's empty socket will gradually fill in with bone over time and smooth over with adjacent tissues.
Your First Visit
We understand that oral surgery can be intimidating. We aim to help alleviate any concern you might have. Our dentists will create a customized plan and go over it with you in detail to ensure you are feeling confident before surgery.

Modern Dentistry
All the latest technology can be found at all of our Pennsylvania, PA dental offices.

Judgment-Free Office
We're here to help you feel confident in your smile. We provide a safe, judge-free zone for any dental issue or concern you have.

On Your Schedule
Taking care of your dental health should fit within your schedule. We are open late and on weekends so you can get the care you need.
Are you worried about the cost of a visit for root canals? Don't panic. We work with over 200 dental insurance plans and offer flexible payment plans for your convenience.








No Insurance?
No Problem.
Making An Appointment Is Easy
Don't have insurance? That's not a problem with us. We offer payment plans and accept most major credit cards, personal checks, and more.
They got me in super fast for my tooth pain, were extremely friendly. Also without being asked for it, they printed out my insurance information for me because she noticed that I couldn't figure out how to get the information myself. So far they are absolutely amazing.
Dr. Springel is the such a great dentist and so nice and helpful and only do what you really need done to. Doesn't hurt you like lot of places either. Will always keep going to him like I've been my whole life
Awesome people! I had a chipped tooth dental emergency and on a Friday of a holiday weekend Dr. Patt stayed to fix me AS A NEW PATIENT and saved my weekend!
I had a dental emergency on a Thursday evening and they graciously squeezed me in for an emergency appt Friday morning. I was not a prior patient and they still fit me in, fixed my tooth quickly and painlessly before my vacation! Very kind dentist and staff!! So appreciative!
They have always gone above and beyond for me. Literally the best place to go for any procedure or cleaning. I'll always recommend this place.
From the secretary, technician and the Doctor , I was treated as if I was the only patient they had. The procedure was explained before it was carried out. I would would recommend them without hesitation.
I've been to this Dentist office twice so far, and the staff is extremely nice. Nicole did an amazing job cleaning my teeth and explaining everything she was doing. She is very friendly :)
Dr. Charney is hands down THE best dentist I have ever had. She not only is great at her job she actually cares about her patients. She is the only reason I chose this dental office for my needs. She is so gentle, it's hard to even tell she is working on your mouth. I recommend her to everyone.
I have had a couple of appointments for various services and have had a really good experience (as much as you can at a dentist lol). Staff and Dr. Denmon make sure you are as comfortable as they can and I would recommend this Dr. and his staff
Incredibly caring and kind staff. I'm an old lady in a wheelchair and they are so helpful in getting me in and out of the chairs. Absolutely NO PAIN. I had 2 teeth pulled today and it was the best dental experience. We used nitrous. The dentist (Dr. Bosick, I think - the only one that uses nitrous) was courteous and adorable.
FAQ
Frequently Asked Questions