Dental Veneers Help You Create the Perfect Smile
Simple and versatile, affordable porcelain veneers can dramatically improve your smile.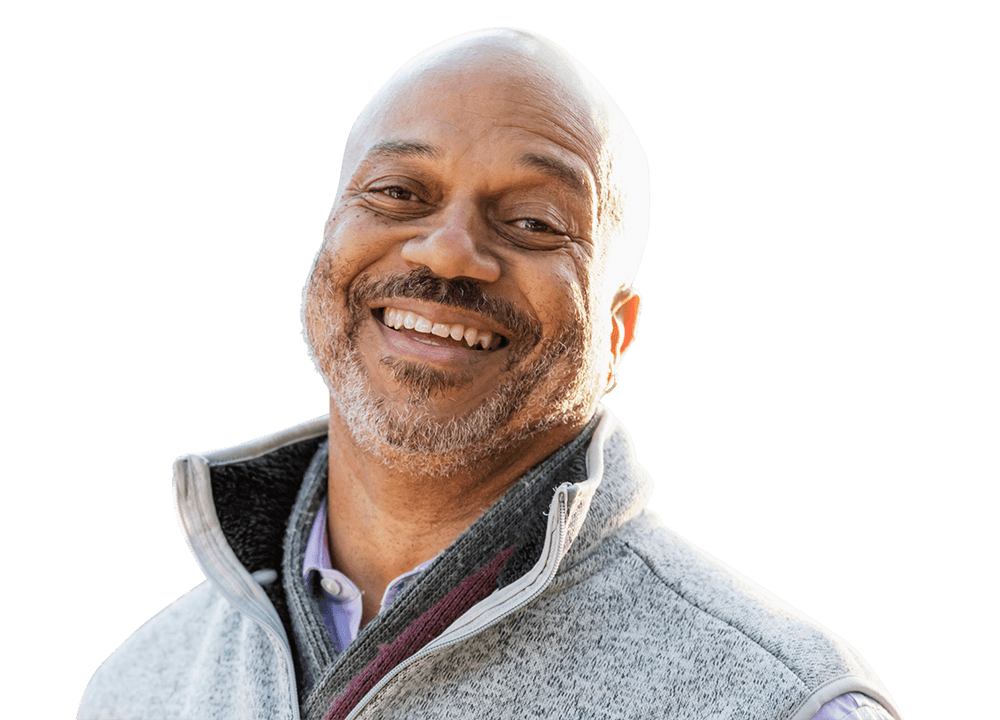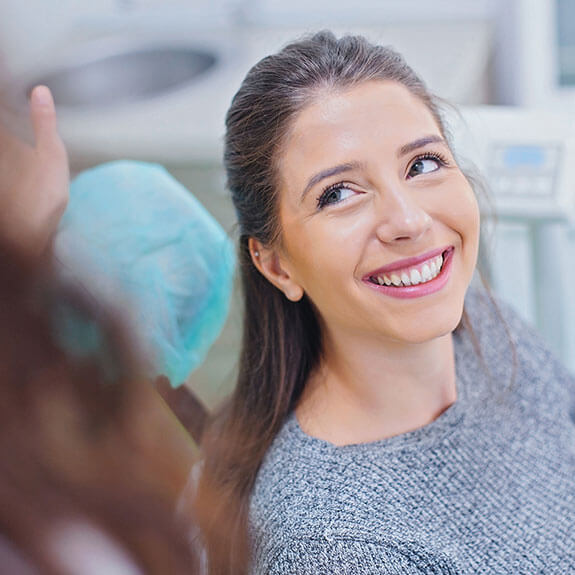 Why Veneers?
Dental veneers are made from thin pieces of porcelain crafted to the shape of the tooth. They are bonded onto the front of teeth to create a beautiful and attractive smile.
Typically considered a non-invasive cosmetic dental procedure, there are many benefits of custom veneers. A significant advantage is that they will match the color and texture of your natural teeth - they feel natural. Additionally, veneers can:
Help align crooked or misaligned teeth
Enhance the appearance and improve the surface of your teeth
Close gaps and unwanted spaces between teeth
Reshape and repair teeth that have been chipped or damaged
Enhance your smile
Whiten discolored or stained tooth enamel to create a beautiful uniform smile
Correct teeth that are too small or large
What to Expect
Before

Treatment

Getting veneers for your teeth can change your entire appearance. You will need to pick out the kind you want before your first dental visit. The different types are:
Lithium disilicate: A durable dental porcelain
Pressed ceramic: Strong and thicker than other types of veneers
Stacked ceramic: Customizable veneers using stacked ceramic
Talk to one of our dental professionals to see the best options for you. Free veneer consultations in our Pennsylvania, PA dental office are always available.
During

Treatment

Getting dental veneers usually requires two visits to complete the process. The teeth are prepared by lightly buffing and shaping the surface to allow for the thickness of the veneer. A mold or impression of the teeth is taken, and a shade match is determined by you and the dentist.

On the second visit, the teeth will be cleansed with special liquids to allow bonding cement to adhere between the veneer and the tooth. A special light beam is used to harden and set the bonding cement.
After

Treatment

Here are a few things to keep in mind after your first veneer appointment.
Porcelain veneers, on average, last 10-20 years when taken care of properly.
Your new smile will be permanent and will last many years.
However, just as natural teeth can become damaged or worn, the same can happen with porcelain veneers.
You should practice regular brushing and flossing just as you would with natural teeth to prevent cavities and stains.
Your First Visit
Your first visit is to prepare your teeth for the veneers. They will be cleaned and shaped so that the veneers will fit perfectly over them. Once the color, size, and shape have been determined by you, the dentist will then send a plaster cast to the lab. You will receive care instructions from our dental office after the veneer procedure is complete.

Modern Dentistry
You can find all the latest technology at our Pennsylvania, PA offices.

Judgment-Free Office
We're here to help you feel confident in your smile. We provide a safe, judge-free zone for any dental issue or concern you have.

On Your Schedule
Taking care of your dental health should fit within your schedule. We are open late and on weekends so you can get the care you need.
Are you worried about the cost of a visit to get veneers? Don't panic. We work with your insurance plan and offer flexible payment plans for your convenience.








No Insurance?
No Problem.
Making An Appointment Is Easy
Don't have insurance? That's not a problem with us. We offer payment plans and accept most major credit cards, personal checks, and more.
I have had a couple of appointments for various services and have had a really good experience (as much as you can at a dentist lol). Staff and Dr. Denmon make sure you are as comfortable as they can and I would recommend this Dr. and his staff
I had a dental emergency on a Thursday evening and they graciously squeezed me in for an emergency appt Friday morning. I was not a prior patient and they still fit me in, fixed my tooth quickly and painlessly before my vacation! Very kind dentist and staff!! So appreciative!
They got me in super fast for my tooth pain, were extremely friendly. Also without being asked for it, they printed out my insurance information for me because she noticed that I couldn't figure out how to get the information myself. So far they are absolutely amazing.
They have always gone above and beyond for me. Literally the best place to go for any procedure or cleaning. I'll always recommend this place.
Dr. Charney is hands down THE best dentist I have ever had. She not only is great at her job she actually cares about her patients. She is the only reason I chose this dental office for my needs. She is so gentle, it's hard to even tell she is working on your mouth. I recommend her to everyone.
From the secretary, technician and the Doctor , I was treated as if I was the only patient they had. The procedure was explained before it was carried out. I would would recommend them without hesitation.
Incredibly caring and kind staff. I'm an old lady in a wheelchair and they are so helpful in getting me in and out of the chairs. Absolutely NO PAIN. I had 2 teeth pulled today and it was the best dental experience. We used nitrous. The dentist (Dr. Bosick, I think - the only one that uses nitrous) was courteous and adorable.
Dr. Springel is the such a great dentist and so nice and helpful and only do what you really need done to. Doesn't hurt you like lot of places either. Will always keep going to him like I've been my whole life
Awesome people! I had a chipped tooth dental emergency and on a Friday of a holiday weekend Dr. Patt stayed to fix me AS A NEW PATIENT and saved my weekend!
I've been to this Dentist office twice so far, and the staff is extremely nice. Nicole did an amazing job cleaning my teeth and explaining everything she was doing. She is very friendly :)
FAQ
Frequently Asked Questions
What are some benefits of having veneers?
The procedure is minimally invasive, and most people find it pain-free. The advantage of veneers over full crowns is that less of the original tooth is removed during preparation.