Payment Options For Dental Care
At Dental Care Associates, we offer many ways to pay for your care.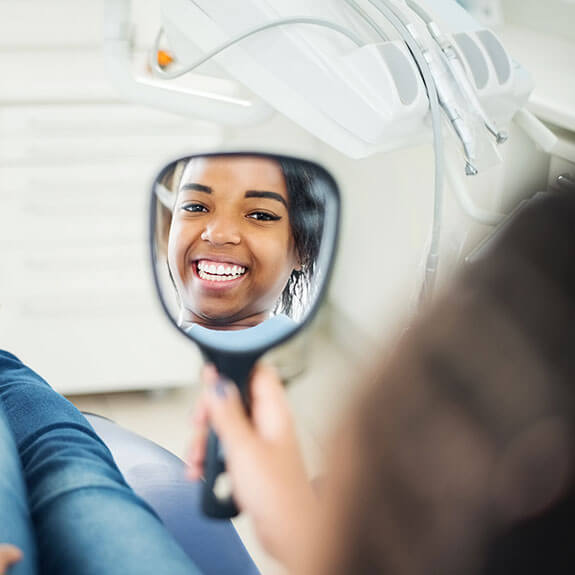 How To Pay For Your Care
When you schedule appointments with us, the last thing we want you to stress about is financials. We will work with you to ensure you can receive the care you need. If you have any questions about how to pay for your care, please give us a call or speak to someone during your appointment.
Paying For Your Care
Our locations all accept Visa, MasterCard, Discover, American Express, Personal Checks, and Money Orders.
Insurance Providers We Accept
Dental Care Associates accepts many dental insurance plans, including Aetna, Assurant, Cigna, DDPA, Guardian, Metlife, Sunlife, United Concordia, and United Healthcare. Is your insurance not listed? Give us a call to confirm acceptance. While we may be out of network with a limited number of insurance plans, fees may be similar or even less. We're happy to verify insurance coverage before your first visit to make your experience quick and seamless.
Not sure if we work with yours? We're happy to check!
Care Credit
Care Credit is a third-party healthcare credit card that helps finance healthcare-related costs. Care Credit extends special financing options that you can't get when using your Visa or MasterCard. Whether you use your healthcare credit card to cover your deductible or pay for treatments and procedures not covered by insurance, CareCredit helps make them possible today.

Essential Dental Plan
Groton Windham Dental Group accepts the Essential Dental Plan, allowing members to receive the dental care they need at the savings they can afford. Get instant access to significant savings on all dental services plus free exams and x-rays. Choose individual, two-individual, or family coverage and enjoy peace of mind knowing you can maintain your oral health. The Essential Dental Plan is not insurance.

Frequently Asked Questions
Will my insurance cover cosmetic dental care?
Insurance coverage and out-of-pocket expenses for cosmetic treatment vary. Our practice will work with your insurance provider to verify coverage and will provide you with different treatment options to achieve your cosmetic goals. We will review treatment options with you and help you find a payment option for your needs and your budget.
Does health insurance cover dental work?
Health insurance and dental insurance are two different types of coverage. Some procedures such as oral surgery may be covered under your health insurance. Call your office and speak with a Patient Care Representative to learn more.