Get Healthier Gums with Periodontal Care and Specialty Gum Treatments
Did you know that 80% of American adults have gum (periodontal) disease? If you experience inflammation, bleeding gums, or discomfort, you may need to see a periodontist at Dental Care Associates periodontists in Pennsylvania to improve your oral health.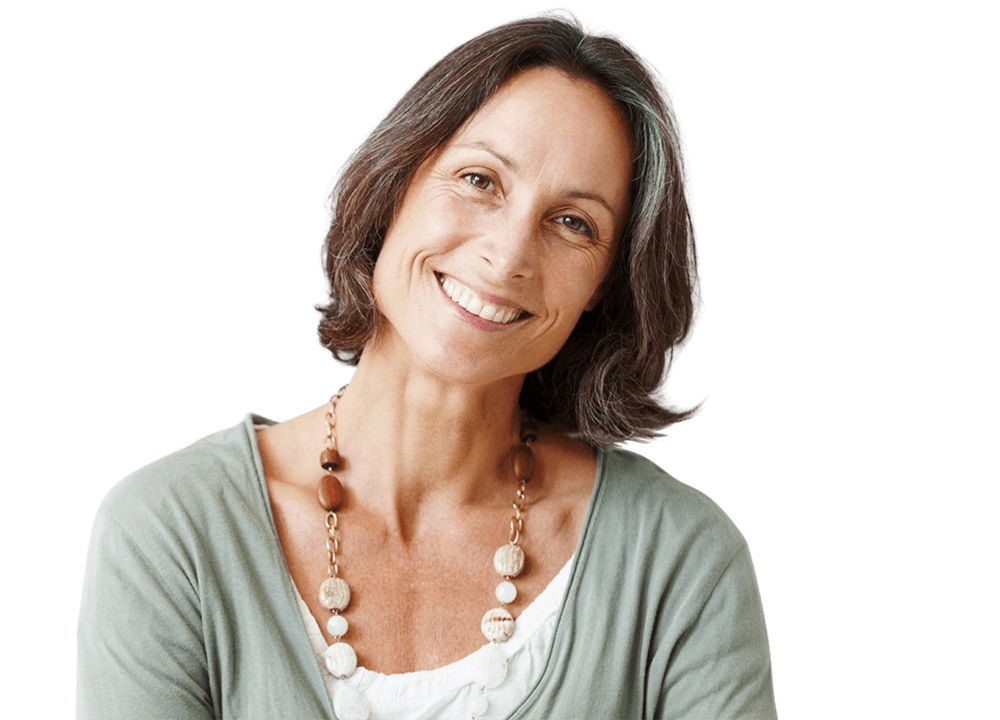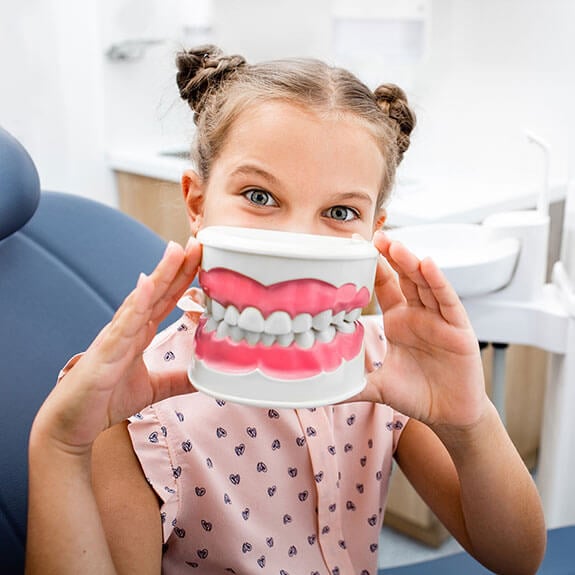 Why Gum Treatments?
Periodontal disease, or gum disease, starts from plaque build-up on the teeth that occurs daily. The harmful bacteria in plaque irritate the gums, causing gum infection, redness, swelling, and bleeding when brushing, flossing, or chewing. Early stages of gum disease, also known as gingivitis, may present as swollen or bleeding gums. If left untreated, this active bacterial infection can advance to periodontal disease that destroys the bone that supports your teeth, resulting in receding gums, bone loss, and tooth loss.
Studies show that there is a strong connection between gum disease and an increased risk of heart disease, diabetes, cancer, low birth weight, and premature birth. You can lower your risk of these medical conditions by maintaining healthy gums and teeth with good oral hygiene and routine dental visits in order to identify the early signs of gum disease and treat it before it advances.
What to Expect
Before

Treatment

Before starting a gum treatment, you should identify which stage of gum disease you are in. Periodontal treatment methods depend upon the type and severity of the disease. Your dentist and dental hygienist at Southern Connecticut Dental Group will evaluate for periodontal disease and recommend the appropriate gum disease treatment.

How To Prevent Gum Disease:

We'll always keep an eye on the condition of your gums during your regular checkup. With a proper exam and x-rays, your dental care team will be able to identify the signs early and treat it before it turns into anything serious. Thankfully, the best ways to take care of your gums involve many of the things you are already doing:
Flossing at least once a day to clean plaque and tartar from between your teeth.

Brushing your teeth at least twice a day for 2 minutes and paying special attention to brush where your teeth and gums meet.

Minimizing your consumption of sugary snacks and beverages.

Staying hydrated to prevent dry mouth and increased plaque development

Visiting Southern Connecticut Dental Group at least twice a year for preventative checkups.
Before Treatment:
Before starting any gum (periodontal) treatment, your dentist and dental hygienist at Southern Connecticut Dental Group will evaluate you for periodontal disease and recommend the appropriate gum disease treatment.
Some of the early signs of gum disease include red, swollen, or tender gums that bleed when you clean them. This means that the soft tissue is under attack by an infection, and the only way to address it is to treat the area directly. Periodontal treatment methods depend upon the type and severity of the disease. Your dentist and dental hygienist at Southern Connecticut Dental Group will evaluate you for periodontal disease and recommend the appropriate gum disease treatment(s).
During

Treatment

Periodontal therapy typically starts with a deep cleaning that targets the area above and below your gum line, where flossing, brushing, and a routine cleaning cannot reach. Our qualified dental hygienists and dentists will remove the plaque, calculus (tartar), and bacteria hiding below the gum line and on the surface of the teeth and roots.

This is made up of two procedures done at the same time: scaling and root planing. For scaling, we'll use specialized tools to break up plaque and tartar that have built up along and under your gum line. Then, we'll smooth the rough surfaces of your roots with root planing, making it much less likely for the gum disease to advance.
After

Treatment

Gum treatment can be lifesaving. By eliminating the bacteria, the swelling of your gums will decrease the likelihood of other serious conditions such as heart disease, diabetes, and cancers will also be reduced. Most, if not all, bleeding will stop, and the gum tissue will reattach to the teeth, preventing further bone and tooth loss.

After your visit, you may experience some soreness. Taking an over-the-counter pain reliever and drinking plenty of fluids will reduce this discomfort.

Modern Dentistry
All the latest technology can be found at all of our Pennsylvania, PA dental offices.

Judgment-Free Office
We're here to help you feel confident in your smile. We provide a safe, judge-free zone for any dental issue or concern you have.

On Your Schedule
Taking care of your dental health should fit within your schedule. We are open late and on weekends so you can get the care you need.
Are you worried about the cost of a visit to get partial or full dentures? Don't panic. We work with over 200 dental insurance plans and offer flexible payment plans for your convenience.








No Insurance?
No Problem.
Making An Appointment Is Easy
Don't have insurance? That's not a problem with us. We offer payment plans and accept most major credit cards, personal checks, and more.
Incredibly caring and kind staff. I'm an old lady in a wheelchair and they are so helpful in getting me in and out of the chairs. Absolutely NO PAIN. I had 2 teeth pulled today and it was the best dental experience. We used nitrous. The dentist (Dr. Bosick, I think - the only one that uses nitrous) was courteous and adorable.
Awesome people! I had a chipped tooth dental emergency and on a Friday of a holiday weekend Dr. Patt stayed to fix me AS A NEW PATIENT and saved my weekend!
Dr. Charney is hands down THE best dentist I have ever had. She not only is great at her job she actually cares about her patients. She is the only reason I chose this dental office for my needs. She is so gentle, it's hard to even tell she is working on your mouth. I recommend her to everyone.
Dr. Springel is the such a great dentist and so nice and helpful and only do what you really need done to. Doesn't hurt you like lot of places either. Will always keep going to him like I've been my whole life
They have always gone above and beyond for me. Literally the best place to go for any procedure or cleaning. I'll always recommend this place.
From the secretary, technician and the Doctor , I was treated as if I was the only patient they had. The procedure was explained before it was carried out. I would would recommend them without hesitation.
They got me in super fast for my tooth pain, were extremely friendly. Also without being asked for it, they printed out my insurance information for me because she noticed that I couldn't figure out how to get the information myself. So far they are absolutely amazing.
I had a dental emergency on a Thursday evening and they graciously squeezed me in for an emergency appt Friday morning. I was not a prior patient and they still fit me in, fixed my tooth quickly and painlessly before my vacation! Very kind dentist and staff!! So appreciative!
I've been to this Dentist office twice so far, and the staff is extremely nice. Nicole did an amazing job cleaning my teeth and explaining everything she was doing. She is very friendly :)
I have had a couple of appointments for various services and have had a really good experience (as much as you can at a dentist lol). Staff and Dr. Denmon make sure you are as comfortable as they can and I would recommend this Dr. and his staff
FAQ
Frequently Asked Questions
What are non-surgical gum treatments?
Professional dental cleaning – removes plaque and tartar from above and below the gum line.
Scaling and root planing – under local anesthetic, plaque, and tartar are removed and scraped away (scaling), and teeth that have rough spots are smoothed (planing).
What is surgical periodontal therapy?
Typically, scaling and planing will treat gum disease. However, surgical treatment is needed when unhealthy tissue around the teeth cannot be restored without surgery.
Flap surgery/pocket reduction
Bone grafts
Soft tissue grafts
Guided tissue regeneration
Bone surgery