Start your Journey to Healthier Gums Today
Periodontal disease is most often preceded by gingivitis which is a bacterial infection of the gum tissue. If left untreated, it can cause shifting teeth, loose teeth, and eventually tooth loss.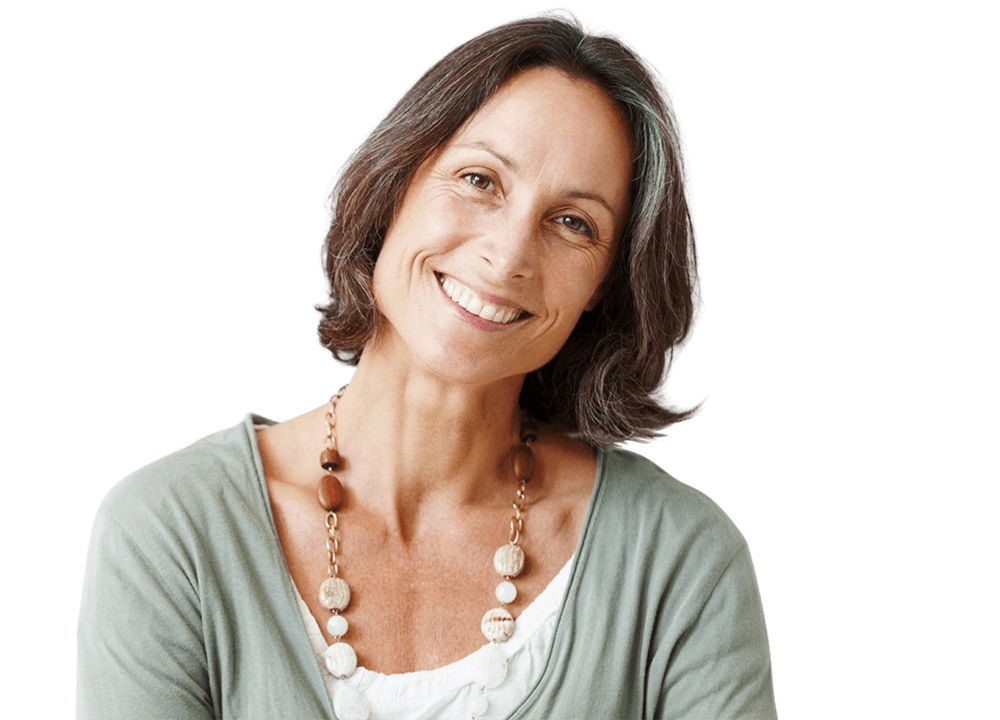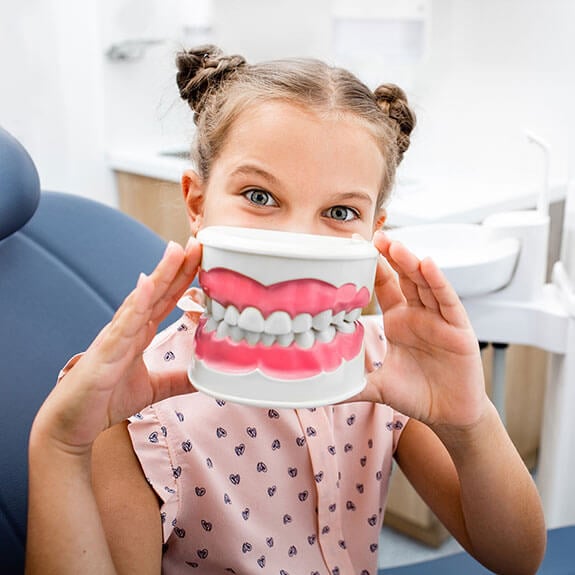 Why Gum Treatments?
The term "periodontal" means "around the tooth." Periodontal disease (also known as periodontitis and gum disease) is a common inflammatory condition that affects the supporting and surrounding soft tissues of the tooth, eventually affecting the jawbone itself in the disease's most advanced stages.
Periodontal disease is the leading cause of tooth loss among adults in the developed world and should always be promptly treated.
Types of Periodontal Disease:
Chronic periodontitis – Inflammation within supporting tissues cause deep pockets and gum recession.

Aggressive periodontitis – This form of gum disease occurs in an otherwise clinically healthy individual.
Necrotizing periodontitis – This form of periodontal disease most often occurs in individuals suffering from systemic conditions such as HIV, immunosuppression and malnutrition.
Periodontitis caused by systemic disease – This form of gum disease often begins at an early age.
There are a variety of effective treatments and procedures available, including bone grafting or pocket irrigation, which can assist in treating the progression of the disease.
A bone graft may be required to create a stable base for dental implant placement, to halt the progression of gum disease, or to make the smile appear more aesthetically pleasing.
Pocket irrigation aims to cleanse plaque from the interdental (between teeth) and sub-gingival (under the gum-line) regions of the mouth in order to prevent the colonization of harmful oral bacteria. This procedure is also used to deliver antibacterials to the sub-gingival areas.
What to Expect
Before

Treatment

Periodontal disease is diagnosed by your dentist or dental hygienist during a periodontal examination. This type of exam should always be part of your regular dental check-up.

A periodontal probe (small dental instrument) is gently used to measure the sulcus (pocket or space) between the tooth and the gums. The depth of a healthy sulcus measures three millimeters or less and does not bleed. The periodontal probe helps indicate if pockets are deeper than three millimeters. As periodontal disease progresses, the pockets usually get deeper.
During

Treatment

Periodontal treatment methods depend upon the type and severity of the disease. Your dentist and dental hygienist will evaluate for periodontal disease and recommend the appropriate treatment.

Periodontal disease progresses as the sulcus (pocket or space) between the tooth and gums gets filled with bacteria, plaque, and tartar, causing irritation to the surrounding tissues. When these irritants remain in the pocket space, they can cause damage to the gums and eventually, the bone that supports the teeth!

If the disease is caught in the early stages of gingivitis, and no damage has been done, one to two regular cleanings will be recommended. You will also be given instructions on improving your daily oral hygiene habits and having regular dental cleanings.

If the disease has progressed to more advanced stages, a special periodontal cleaning called scaling and root planing (deep cleaning) will be recommended. It is usually done one quadrant of the mouth at a time while the area is numb. In this procedure, tartar, plaque, and toxins are removed from above and below the gum line (scaling) and rough spots on root surfaces are made smooth (planing). This procedure helps gum tissue to heal and pockets to shrink. Medications, special medicated mouth rinses, and an electric tooth brush may be recommended to help control infection and healing.

If the pockets do not heal after scaling and root planing, periodontal surgery may be needed to reduce pocket depths, making teeth easier to clean. Your dentist may also recommend that you see a periodontist (specialist of the gums and supporting bone).
After

Treatment

It only takes twenty four hours for plaque that is not removed from your teeth to turn into calculus (tartar)! Daily home cleaning helps control plaque and tartar formation, but those hard to reach areas will always need special attention.

Once your periodontal treatment has been completed, your dentist and dental hygienist will recommend that you have regular maintenance cleanings (periodontal cleanings), usually four times a year. At these cleaning appointments, the pocket depths will be carefully checked to ensure that they are healthy. Plaque and calculus that is difficult for you to remove on a daily basis will be removed from above and below the gum line.

Good oral hygiene practices and periodontal cleanings are essential in maintaining dental health and keeping periodontal disease under control!
Your First Visit
There are many surgical and nonsurgical treatments the periodontist may choose to perform, depending upon the exact condition of the teeth, gums and jawbone. A complete periodontal exam of the mouth will be done before any treatment is performed or recommended.

Modern Dentistry
All the latest technology can be found at all of our Pennsylvania, PA dental offices.

Judgment-Free Office
We're here to help you feel confident in your smile. We provide a safe, judge-free zone for any dental issue or concern you have.

On Your Schedule
Taking care of your dental health should fit within your schedule. We are open late and on weekends so you can get the care you need.
Are you worried about the cost of a visit to get partial or full dentures? Don't panic. We work with over 200 dental insurance plans and offer flexible payment plans for your convenience.








No Insurance?
No Problem.
Making An Appointment Is Easy
Don't have insurance? That's not a problem with us. We offer payment plans and accept most major credit cards, personal checks, and more.
All just for $357 a year
Dr. Springel is the such a great dentist and so nice and helpful and only do what you really need done to. Doesn't hurt you like lot of places either. Will always keep going to him like I've been my whole life
Dr. Charney is hands down THE best dentist I have ever had. She not only is great at her job she actually cares about her patients. She is the only reason I chose this dental office for my needs. She is so gentle, it's hard to even tell she is working on your mouth. I recommend her to everyone.
They have always gone above and beyond for me. Literally the best place to go for any procedure or cleaning. I'll always recommend this place.
From the secretary, technician and the Doctor , I was treated as if I was the only patient they had. The procedure was explained before it was carried out. I would would recommend them without hesitation.
They got me in super fast for my tooth pain, were extremely friendly. Also without being asked for it, they printed out my insurance information for me because she noticed that I couldn't figure out how to get the information myself. So far they are absolutely amazing.
I have had a couple of appointments for various services and have had a really good experience (as much as you can at a dentist lol). Staff and Dr. Denmon make sure you are as comfortable as they can and I would recommend this Dr. and his staff
I had a dental emergency on a Thursday evening and they graciously squeezed me in for an emergency appt Friday morning. I was not a prior patient and they still fit me in, fixed my tooth quickly and painlessly before my vacation! Very kind dentist and staff!! So appreciative!
Incredibly caring and kind staff. I'm an old lady in a wheelchair and they are so helpful in getting me in and out of the chairs. Absolutely NO PAIN. I had 2 teeth pulled today and it was the best dental experience. We used nitrous. The dentist (Dr. Bosick, I think - the only one that uses nitrous) was courteous and adorable.
Awesome people! I had a chipped tooth dental emergency and on a Friday of a holiday weekend Dr. Patt stayed to fix me AS A NEW PATIENT and saved my weekend!
I've been to this Dentist office twice so far, and the staff is extremely nice. Nicole did an amazing job cleaning my teeth and explaining everything she was doing. She is very friendly :)
FAQ
Frequently Asked Questions
What are non-surgical gum treatments?
Professional dental cleaning – removes plaque and tartar from above and below the gum line.
Scaling and root planing – under local anesthetic, plaque, and tartar are removed and scraped away (scaling), and teeth that have rough spots are smoothed (planing).
What is surgical periodontal therapy?
Typically, scaling and planing will treat gum disease. However, surgical treatment is needed when unhealthy tissue around the teeth cannot be restored without surgery.
Flap surgery/pocket reduction
Bone grafts
Soft tissue grafts
Guided tissue regeneration
Bone surgery